The puppies listed on this page are not old enough to go to their Forever Homes. Once the puppies are seven weeks of age, we move their photos to the "Past Litters" page.
Updated 06/28/22
Scarlett x Finn Litter – born 05/26/22
Puppies are Bernedoodles Mix (Australian Bernedoodle x Golden Mountain Doodle).
Breed Mix: 52.4% Poodle, 38.8% Bernese Mountain Dog, 6.1% Golden Retriever, 1.6% Labrador Retriever, 1.1% Cocker Spaniel
Expected weight: 30 to 50 pounds
Possible colors: black tri-color with possible blue Merle, brown tri-color with possible red Merle
White markings: white Bernese markings and could be parti (more than 50% white)
Coat type: wavy
There are four males and five females in this litter.
Puppy Picking/Pickup Day for this litter will be July 16, 2022.
Black Collar Male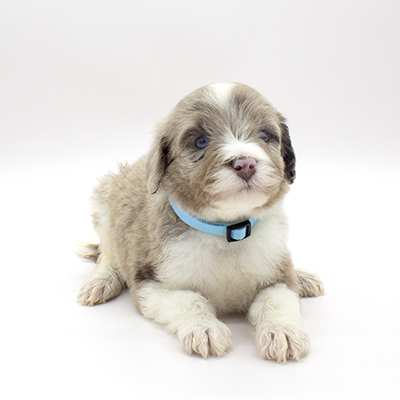 Blue Collar Male
Gray Collar Female
Green Collar Male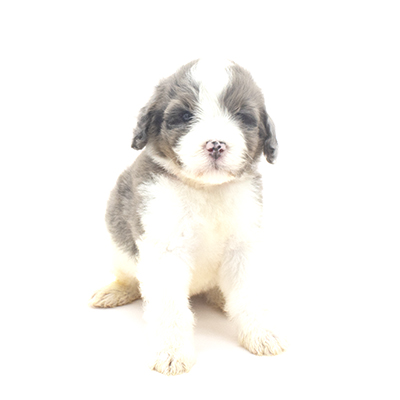 Orange Collar Male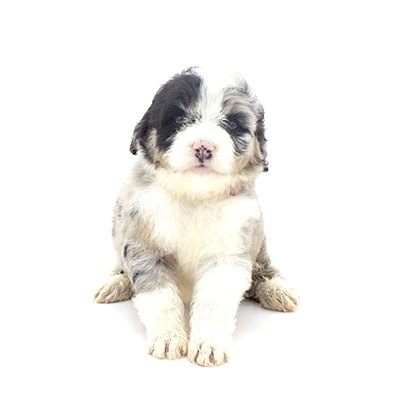 Pink Collar Female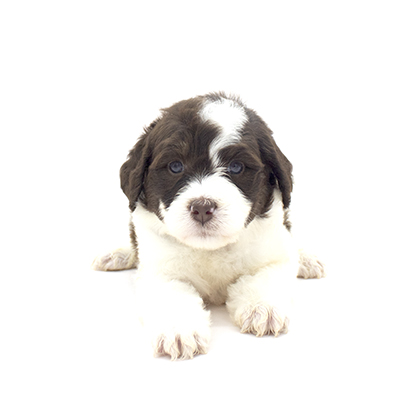 Purple Collar Female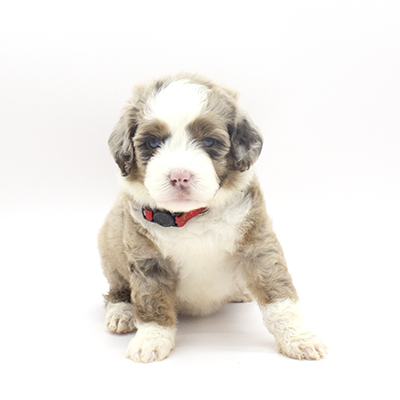 Red Collar Female
Yellow Collar Female