Lexa x George Litter – born May 6, 2020
Puppies are Australian Bernedoodles (Australian Bernedoodle x Bernedoodle)
Breed Mix: 67.1% Poodle, 27.5% Bernese Mountain Dog, 3.2% Labrador Retriever, 2.2% Cocker Spaniel
Puppies are expected to be 30 to 50 pounds.
This litter is tri-colored, bicolored and/or merle with wavy or curly coats.
This litter is spoken for.
(lives in Milwaukee, WI)
(lives in Cromwell, CT)
Archie (lives in Mount Horeb, WI)
Aria (lives in Maquoketa, IA)
(lives in Madison, WI)
(lives in Sussex, WI)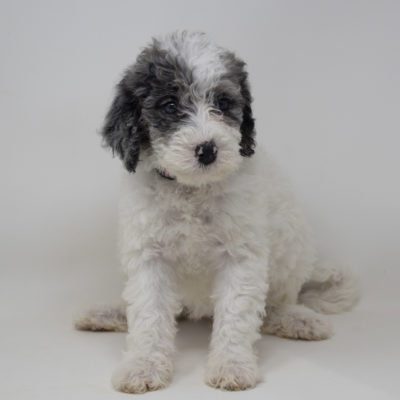 Willow (lives in Milwaukee, WI)
Maizy (lives in Appleton, WI)
(lives in Madison, WI)
Whiskey (lives in Kaukauna, WI)
Violet x Ollie Litter – born 03/16/20
Luna (lives in Eden Prairie, MN)
Willie (lives in Slinger, WI)
Albert (lives in Milwaukee, WI)
Millie (lives in Mayville, WI)
Nana (lives in Antigo, WI)
Ranger (lives in Hartland, WI)
(lives in Shorewood, WI)
(lives in Savage, MN)
Bailey (lives in De Pere, WI)
(lives in Ridgewood, NJ)
Leia x Lambeau Litter – born 03/06/20
(lives in Milton, WI)
(lives in Kohler, WI)
(lives in Grafton, WI)
(lives in Shorewood, WI)
(lives in Madison, WI)
(lives in Chicago, IL)
(lives in Mequon, WI)
(lives in Sioux Falls, SD)
Eva x Ollie Litter – born 03/02/20
Harvey (lives in Chicago, IL)
(lives in Madison, WI)
Toby (lives in Maple Plain, MN)
(lives in Chicago, IL)
Karen x Finn Litter – born 01/18/20
Kevin (lives in Silver Lake, WI)
Duncan (lives in Libertyville, IL)
(lives in Whitefish Bay, WI)
(lives in Pewaukee, WI)
Kobeka (lives in Reedsburg, WI)
Vega (lives in Ballwin, MO)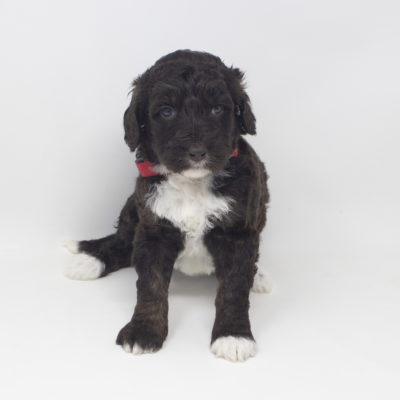 Willow (lives in Chicago, IL)
Nala (lives in Oconomowoc, WI)
Luna x Ollie Litter – born 12/16/19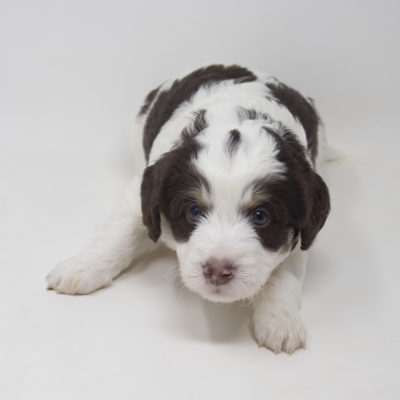 Bolt (lives in Hortonville, WI)
(lives in Twinsburg, OH)
(lives in Germantown, WI)
(lives in Northbrook, IL)
Skye x Reggie Litter – born 12/05/19
Finn (lives in Menlo Park, CA)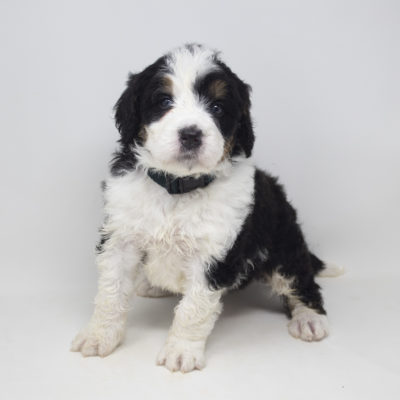 Milo (lives in Oshkosh, WI)
(lives in Minneapolis, MN)
Ivy (lives in New London, WI)
Sadie (lives in Freedom, WI)
Molly x George Litter – born 12/02/19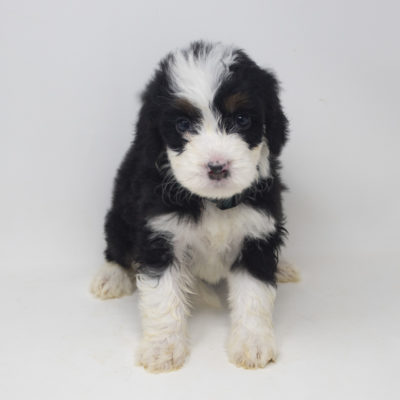 Winnie (lives in Appleton, WI)
Bernie (lives in Chicago, IL)
Boomer (lives in Neenah, WI)
Phoebe (lives in Chicago, IL)
Watson (lives in Jackson, WI)
Kaia (lives in Lake Forest, IL)
Luna (lives in Chicago, IL)
Rosie (lives in Oshkosh, WI)
Olive (lives in Greenfield, WI)
(lives in Chicago, IL)
Opie (lives in Big Rock, IL)
(lives in Chicago, IL)
Lexa x Ollie Litter – born 11/11/19
Murphy (Eau Claire, WI)
Indy (Green Bay, WI)
Maverick (Chicago, IL)
Maggie (Northport, NY)
Millie (Fall Creek, WI)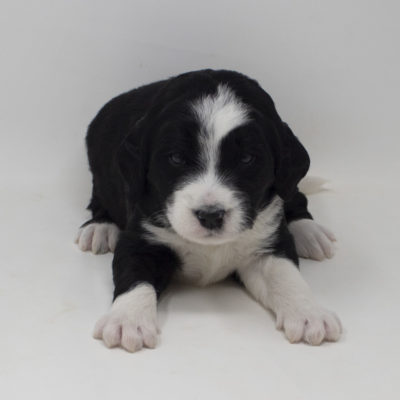 Morpheus (Concord, NC)
Joy (De Pere, WI)
Agnes x Loki Litter – born 11/07/19
Moose (Menasha, WI)
Atlas (lives in Dale, WI)
Lily (lives in Appleton, WI)
Mia (Milwaukee, WI)
Tucker (lives in Port Washington, WI)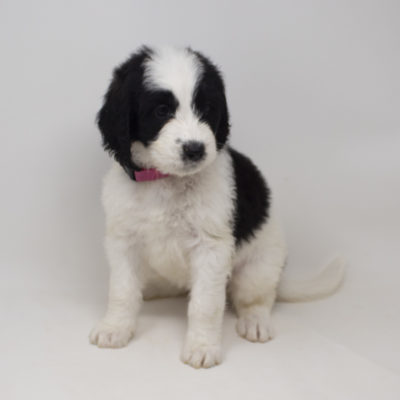 Stella (lives in Appleton, WI)
Blue (Madison, WI)
(Plover, WI)
Wallace (lives in Philadelphia, PA)
Charlotte x Buck Litter – born 11/02/19
Piper (lives in Kirkwood, MO)
(lives in Rosemount, MN)
Violet x Reggie Litter – born 09/02/19
Watson (lives in Chicago, IL)
Dewey (lives in San Diego, CA)
Crosby (lives in Wauwatosa, WI)
Sandy (lives in Neenah, WI)
(lives in Oconomowoc, WI)
Yeli (lives in New London, WI)
Brandi (lives in Chicago, IL)
Ky (lives in Appleton, WI)
Iris (lives in Appleton, WI
Ty (lives in Appleton, WI)
Marigold (lives in Oconomowoc, WI)
Leia x Lambeau Litter – born 08/21/19
Atticus (lives in Chicago, IL)
Kava (lives in Elgin, IL)
Gilly (lives in Chicago, IL)
Yogi (lives in Addison, IL)
Claire x Gus Litter – born 07/21/19
Bentley (lives in Wauwatosa, WI)
(lives in De Pere, WI)
(lives in St. Cloud, MN)
Bailey (lives in Stevens Point, WI)
(lives in Minneapolis, MN)
Olive (lives in Milwaukee, WI)
Elsa (lives in Verona, WI)
Lexa x Buck Litter – born 06/03/19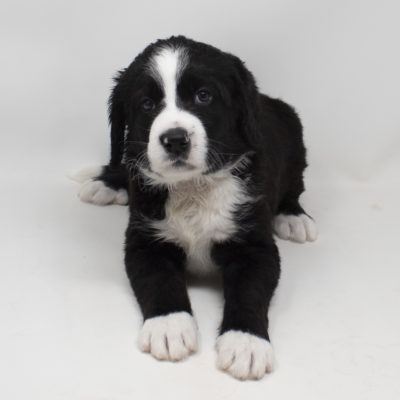 Lola (lives in Madison, Wisconsin)
Juno (lives in Slinger, Wisconsin)
Charlotte x Rowdy Litter – born 05/04/19
Darth (lives in Minneapolis, Minnesota)
Zulie (lives in Hubertus, Wisconsin)
Eva (lives in McFarland, Wisconsin)
Stella (lives in Winneconne, Wisconsin)
Tux (lives in Troy, New York)
(lives in Delafield, Wisconsin)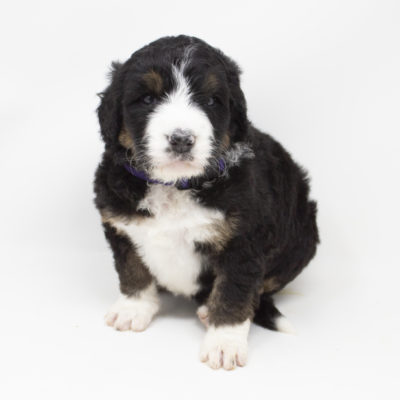 Dazy (lives in Greenfield, Wisconsin)
Murray (lives in Wauwatosa, Wisconsin)
Rocket (lives in Mount Prospect, Illinois)
Sophie x Gus Litter – born 04/25/19
Hudson (lives in Mundalein, Illinois)
Murphy (lives in Grafton, Wisconsin)
Tucker (lives in Germantown, Wisconsin)
Jovie (lives in Menomonee Falls, Wisconsin)
Piper (lives at Lake Forest, Illinois)
Norbert (lives in Appleton, Wisconsin)
Moose (lives in Chicago, Illinois)
Maya (lives in Rochester, Minnesota)
Heidi & Snoopy Litter – born 02/19/19
Sully (lives in Clear Lake, Minnesota)
Bo (lives in Chicago, Illinois)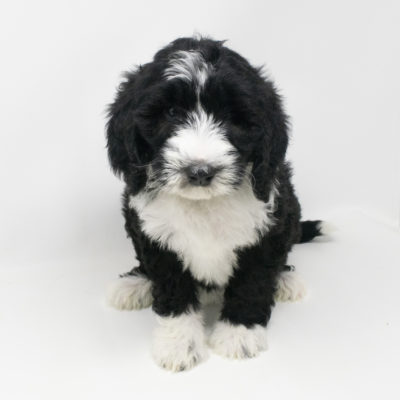 Etta (lives in Oak Park, Illinois)
(lives in Edina, Minnesota)
Javy (lives in Chicago, Illinois)
Chex (lives in Menomonee Falls, Wisconsin)
Sadie (lives in Oshkosh, Wisconsin)
(lives in Chicago, Illinois)
Willow (lives in Naperville, Illinois)
Violet x Reggie Litter – born 01/24/19
Archie (lives in Chicago, Illinois)
Bailey (lives in Chicago, Illinois)
Boomer (lives in Mooresville, North Carolina)
(lives in Highland Park, Illinois)
Delilah (lives in Gurnee, Illinois)
Lambeau (lives in Plover, Wisconsin)
Maggie (lives in De Pere, Wisconsin)
Leif (lives in Franklin, Michigan)
Mila (lives in Two Rivers, Wisconsin)
Claire x Ollie Litter – born 01/20/19
(lives in Oak Brook, Illinois)
Lucy (lives in Germantown, Wisconsin)
Dupree (lives in Baltimore, Maryland)
Maisy (lives in DePere, Wisconsin)
Oakley (lives in Milwaukee, Wisconsin)
Willie (lives in Fremont, Wisconsin)
Mia (lives in Green Bay, Wisconsin)
Panda (lives in Chicago, Illinois)
Rosie (lives in Winnetka, Illinois)
Sophie2 & Reggie Litter – born 01/10/19
Nellie (lives in Chicago, Illinois)
Lilah (lives in Highland Park, Illinois)
Sage (lives in Greenville, Wisconsin)
Lola (lives in Waterford, Wisconsin)
Pokey Stix (lives in Chicago, Illinois)
(lives in Chicago, Illinois)
Gordie (lives in Edina, Minnesota)
Jeanette & Reggie Litter – born 12/19/18
Thalia (lives in Chicago, Illinois)
Murray (lives in Muskego, Wisconsin)
Charlotte & Rowdy Litter – born 10/28/18
Reuben (lives in Hartland, Wisconsin)
Charles (lives in Atlanta, Georgia)
(lives in Chicago, Illinois)
Chewie (lives in Pleasant Prairie, Wisconsin)
Luna (lives in LaSalle, Illinois)
(lives in Palatine, Illinois)
Sophie & Snoopy Litter – born 10/17/18
Murphy (lives in Naperville, Illinois)
Rafael (lives in Madison, Wisconsin)
Winnie (lives in Neenah, Wisconsin)
Waldo (lives in Milwaukee, Wisconsin)
Luna (lives in Milwaukee, Wisconsin)
Nala (lives in Slinger, Wisconsin)
Walsh (lives in Bella Vista, Arizona)
Millie (lives in Bettendorf, Iowa)
(lives in River Forest, Illinois)
(lives in Whitefish Bay, Wisconsin)
Utley (lives in Appleton, Wisconsin)
(lives in Chicago, Illinois)
Heidi and Snoopy Litter – born 08/12/18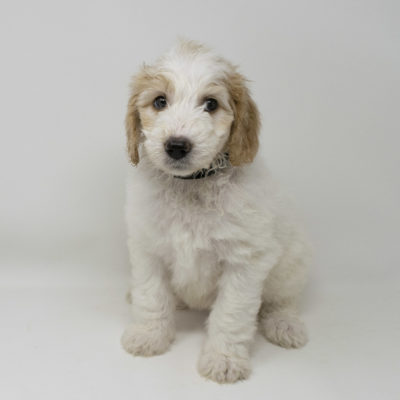 (lives in Colgate, Wisconsin)
(lives in Sun City West, Arizona)
Murphy (lives in Milwaukee, Wisconsin)
Cubby (lives in Chicago, Illinois)
(lives in Arlington Heights, Illinois)
Lucy (lives in Appleton, Wisconsin)
Jaks (lives in Shorewood, Illinois)
Luna (lives in Kaukauna, Wisconsin)
Claire and Rowdy Litter – born 07/19/18
Tucker (lives in Omro, Wisconsin)
Murphy (lives in Milwaukee, Wisconsin)
Chewie (lives in Minneapolis, Minnesota)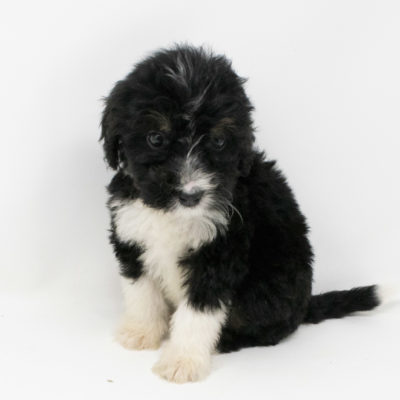 Frida (lives in Barrington, Illinois)
Gracie (lives in Bruce, Wisconsin)
Dory (lives in Pewaukee, Wisconsin)
Harper (lives in Appleton, Wisconsin)
(lives in Barrington, Illinois)
Reau (lives in Madison, Wisconsin)
Penny (lives in Winnetka, Illinois)
Ellie (lives in Milwaukee, Wisconsin)
Sophie2 and Stephen Litter – born 07/11/18
(lives in Wilmington, Delaware)
(lives in Mount Pleasant, Wisconsin)
Choco (lives in Morton, Illinois)
(lives in DePere, Wisconsin)
Luna (lives in Appleton, Wisconsin)
Page and Lenny Litter – born 05/24/18
Stella (lives in Stuart, Florida)
Nash (lives in Eagle, Wisconsin)
Sophie and Rowdy Litter – born 03/28/18
Tano (lives in Greenville, Wisconsin)
Dixie (lives in Menomonee Falls, Wisconsin)
(lives in Northfield, Illinois)
(lives in Mondovi, Wisconsin)
Mabel (lives in Fond du Lac, Wisconsin)
Oaklee (lives in Waukesha, Wisconsin)
Arlie Mae (lives in Fort Worth, Texas)
Agnes (lives in Neenah, Wisconsin)
Jeanette and Rafa Litter – born 03/24/18
Franklin (lives in Verona, Wisconsin)
Oscar (lives in Woodbury, Minnesota)
Gus (lives in Downers Grove, Illinois)
Chewie (lives in Neenah, Wisconsin)
Margot (lives in Evanston, Illinois)
Zoe (lives in Madison, Wisconsin)
Stella (lives in Lomira, Wisconsin)
Coco (lives in Sun Prairie, Wisconsin)
Clark (lives in Chicago, Illinois)
Charlotte and Snoopy Litter – born 03/20/18
Herc (lives in Chicago, Illinois)
Sully (lives in Sheboygan, Wisconsin)
Poppy (lives in Independence, Minnesota)
Daisy (lives in Wauwatosa, Wisconsin)
Maisy (lives in Orland Park, Illinois)
Ollie (lives in Duluth, Minnesota)
Remy (lives in Mequon, Wisconsin)
Claire & Snoopy Litter- born 1/11/18
Panther (lives in Vernon Hills, Illinois)
Hazel (lives in Plainfield, Illinois)
Winston (lives in Grafton, Wisconsin)
Walter (lives in Elgin, Illinois)
Olivia (lives in Milwaukee, Wisconsin)
(lives in Corona Del Mar, California)
Bernie (lives in Janesville, Wisconsin)
Scout (lives in Rochester, Minnesota)
(lives in Wilmette, Illinois)
Frida (lives in St. Paul, Minnesota)
Sophie2 & Stephen Litter- born 1/07/18
Rosie (lives in Rosemount, Minnesota)
Daisy (lives in McHenry, Illinois)
Norah (lives in Dubuque, Iowa)
(lives in Corona Del Mar, California)
Charley (lives in Fond du Lac, Wisconsin)
(lives in Middleton, Wisconsin)
Fitz (lives in Boston, Massachusetts)
Charlie (lives in Germantown, Wisconsin)
Marco (lives in Lombard, Illinois)
Willow (lives in Chicago, Illinois)
Sophie & Snoopy Litter- born 9/25/17
Duke (lives in Naperville, Illinois)
LoLa (lives in Indianapolis, Indiana)
Mythos (lives in Chicago, Illinois)
Dudley (lives in Schaumburg, Illinois)
Gracy (lives in Watertown, Wisconsin)
Malcolm (lives in Minneapolis, Minnesota)
Luna (lives in St. Louis Park, Minnesota)
Ole (lives in Whitefish Bay, Wisconsin)
Mia (lives in Omaha, Nebraska)
Nova (lives in De Pere, Wisconsin)
Maddie (lives in Addison, Illinois)
Heidi & Snoopy Litter- born 7/29/17
Hudson (lives in Mayville, Wisconsin)
Bodhi (lives in DePere, Wisconsin)
Dexter (lives in Palatine, Illinois)
Meeka (lives in Menasha, Wisconsin)
(lives in Plum City, Wisconsin)
Cooper (lives in Menasha, Wisconsin)
Claire & Snoopy Litter- born 7/7/17
Rosie (lives in Milwaukee, Wisconsin)
Hazel (lives in Beach Park, Illinois)
Ella (lives in Nashville, Tennessee)
Maverick (lives in Milwaukee, Wisconsin)
Violet (lives in Appleton, Wisconsin)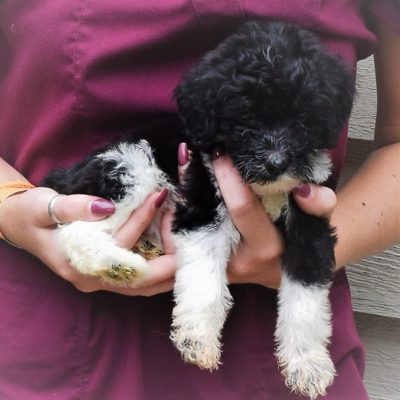 Bella (lives in Fitchburg, Wisconsin)
Addy (lives in Holmen, Wisconsin)
Sampson (lives in Boston, Massachusetts)
Cash (lives in San Antonio, Texas)
Pongo (lives in Fontana, Wisconsin)
Jeanette & Rafa Litter- born 07/04/17
Lady Bird (lives in San Diego, California)
Roxie (lives in Waukesha, Wisconsin)
Maple (lives in Wauwatosa, Wisconsin)
Pocket (lives in Wausau, Wisconsin)
Carl (lives in New Berlin, Wisconsin)
Arlo (lives in Appleton, Wisconsin)
Bueller (lives in Eagan, Minnesota)
Sully (lives in Wisconsin Dells, Wisconsin)
Harvey (lives in Appleton, Wisconsin)
Oliver (lives in Verona, Wisconsin)
Cooper (lives in Lake Ariel, Pennsylvania)
Sophie2 & Stephen Litter- born 6/22/17
Sky (lives in Muskego, Wisconsin)
River (lives in Appleton, WI)
Millie (lives in Park Ridge, Illinois)
Luna (lives in Lodi, Wisconsin)
Blondie (lives in Lamont, Illinois)
Stanley (lives in Overland Park, Kansas)
Cooper (lives in Appleton, Wisconsin)
Champ (lives in Geneva, Illinois)
Charlie (lives in Appleton, Wisconsin)
Page and Stephen Litter – born 04/04/17
Myrtle (lives in Slinger, Wisconsin)
Mavis (lives in Dubuque, Iowa)
Maisie (lives in Fitchburg, Wisconsin)
Sampson (lives in Chicago, Illinois)
Blue (lives in DePere, Wisconsin)
Jeanette and Cooper Litter – born 11/16/16
Otis (lives in Brookfied, Wisconsin)
Lambeau (lives in Green Bay, Wisconsin)
Louie (lives in Kohler, Wisconsin)
Zoe (lives in Fond du Lac, Wisconsin)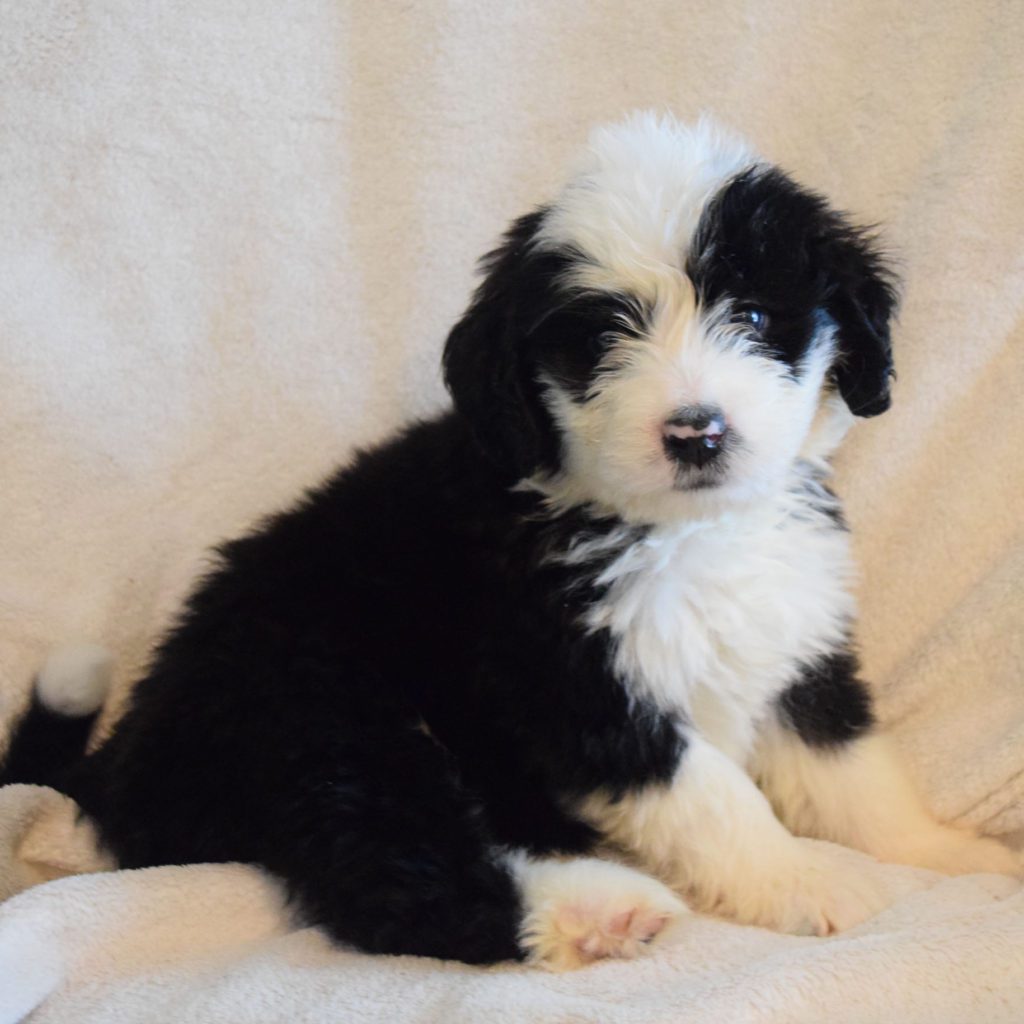 Sammy (lives in East Lyme, Connecticut)
Cassie (lives in Elm Grove, Wisconsin)
Brekke (lives in Lake Tomahawk, Wisconsin)
Luna (lives in Hudson, Wisconsin)
Wrigley (lives in Brookfield, Wisconsin)
(lives in Milwaukee, Wisconsin)
Lambeau (lives in Portland, Oregon)
Annie (lives in Appleton, Wisconsin)
Page and Cooper Litter – born 8/15/16
Margaux (lives in Menomonee Falls, Wisconsin)
Ivy (lives in Green Bay, Wisconsin)
Gus (lives in West Allis, Wisconsin)
Bowie (lives in Shorewood, Wisconsin)
Winston (lives in Arlington, Virginia)
Moose (lives in Wausau, Wisconsin)
Bucky (lives in Madison, Wisconsin)
Oaklee (lives in Fontana, Wisconsin)
Josie (lives in DePere, Wisconsin)
Page and Cooper Litter – born 1/29/16
Finn (lives in Fishers, Indiana)
Nico (lives in Menlo Park, California)
Snoopy (lives in Eldorado, Wisconsin)
Reggie (lives in DePere, Wisconsin)
Sully (Lives in Oak Creek, Wisconsin)
Maggie (Lives in Lexington, Kentucky)
Tila (lives in Kohler, Wisconsin)