Lexa x Buck Litter – born 06/03/19
There are two females.
Puppies are Australian Bernedoodles (Australian Bernedoodle x Bernese Mountain Dog).
Breed Mix: 77.5% Bernese Mountain Dog, 17.1% Poodle, 3.2% Labrador Retriever, 2.2% Cocker Spaniel
Puppies are expected to be 50 to 70 pounds.
This litter is tri-colored and bi-colored with wavy coats.
We will be contacting people on our Waiting List soon.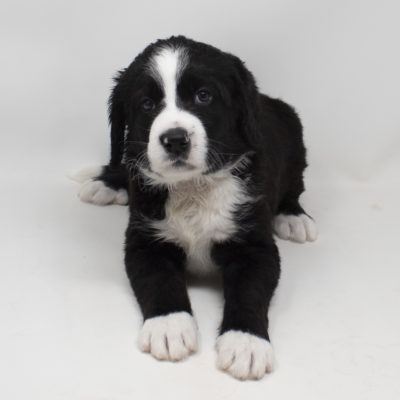 Pink Collar Female
Purple Collar Female
Skye "Oops" Litter – born 05/21/19
There is one male and five females.
Puppies are Bernese Mountain Dogs.
Puppies are expected to be 60 to 80 pounds.
Blue Collar Male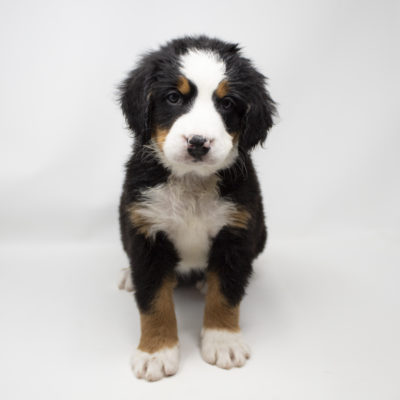 Light Blue Collar Female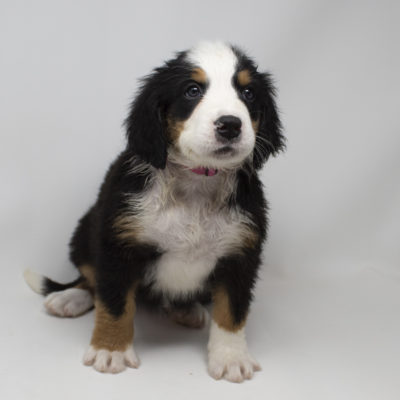 Pink Collar Female
Purple Collar Female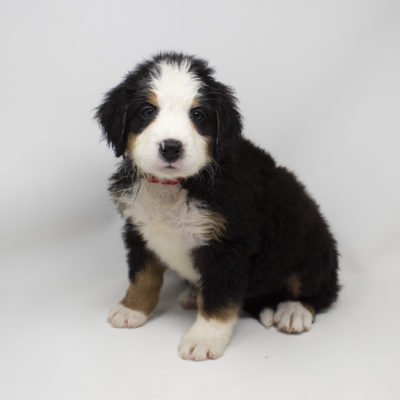 Red Collar Female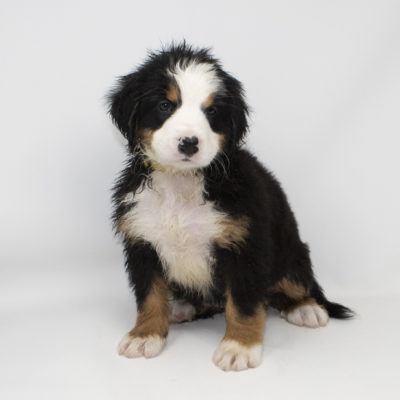 Yellow Collar Female